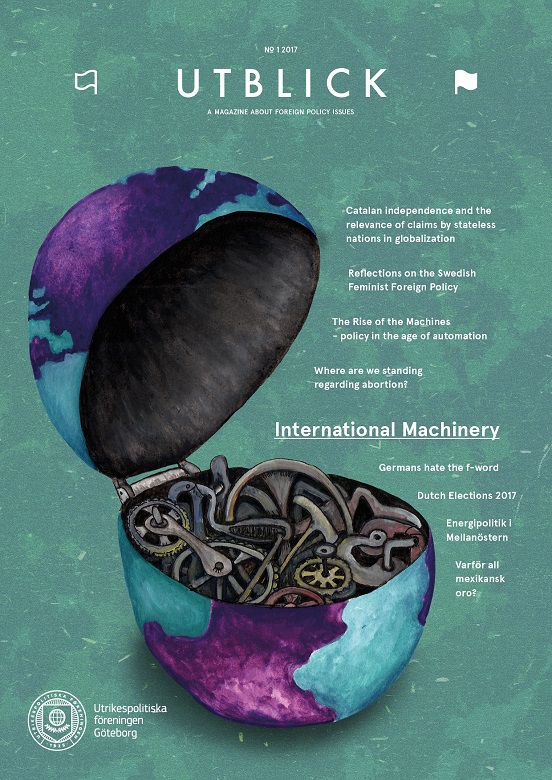 Utblick nr 1 2017 out now!
With a politically turbulent winter behind us, there has been no shortage of subjects to choose from when creating this first issue of Utblick 2017. Covering topics like the possible case of a Catalan state, the Dutch elections, automation in the global economy, and many more, we hope you will find some interesting reading in the International Machinery issue.
You can find t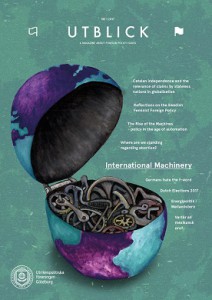 he magazine in University of Gothenburg campuses, as well as in various libraries and cafés around town – and of course here on our website.
Pleasant read,
Mina and Axel, Editors-in-chief