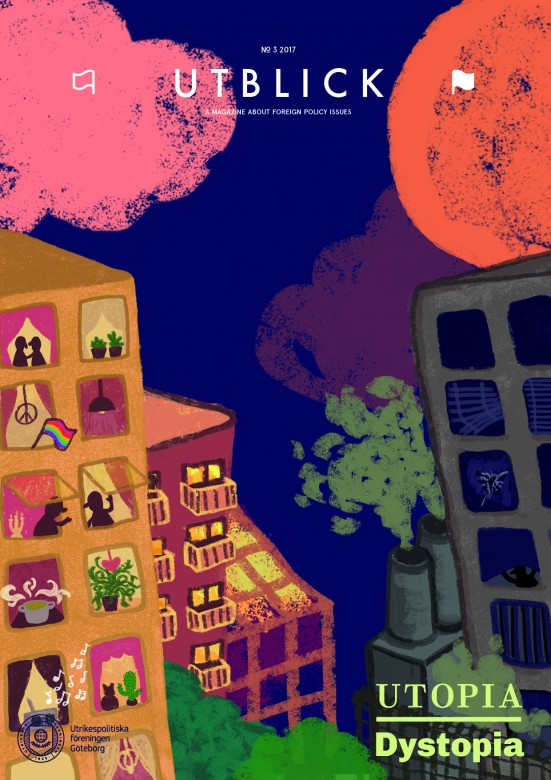 Utblick nr 3 2017 out now!
Dreams and nightmares of politics is no new thing. Used as a rhetoric tool, as means of analysis and subject of comparison, utopias and dystopias has from time to time been an influential ingredient of public debate. Carrying hope and dreams of a better future, utopias also come with the risk of oppression – if the ends justify the means, hope might quickly turn into despair.
The third issue of Utblick 2017 examines these topics in greater detail. Covering subjects like (but not limited to) the state of contemporary politics, the role of social media, and the former colonial capital of Great Britain, we hope to provide some interesting reading for most of you. Pick up a copy of the magazine in a university campus or library nearby, or read it as PDF here.
Pleasant read,
Mikael and Axel