[/toggle]
[toggle style="closed" title="Nazifa Alizada, Editor-in-Chief"]
[toggle style="closed" title="Moa Persson, Editor-in-Chief"]
[/toggle]
[toggle style="closed" title="Ariadna Carrascosa, Editor-in-Chief"]
[/toggle]
[toggle style="closed" title="Axel Christoffersson"]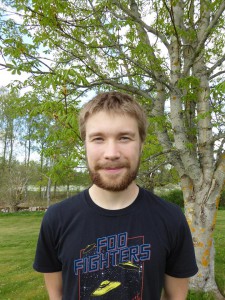 [/toggle]
[toggle style="closed" title="Mikael Lassa"]
[/toggle]
[toggle style="closed" title="Mikael Hemlin"]
I am fascinated by the different aspects of politics, and how they're entwined. For this reason, I am currently doing the bachelor's programme in European Studies here at Gothenburg University. The way in which economy, politics and culture depend on each other is very appealing to me. In addition to my programme, I'm also writing a bachelor's essay in International Relations. Apart from studying, I spend a good deal of my time drumming, and have done so for the better part of my so far 20-year long life. I am also interested in language, football, travelling and Latin Europe.
[/toggle]
[toggle style="closed" title="Sara Lindström"]

Efter att ha pluggat på Göteborgs Universitet i snart ett år har samhället liksom vällt över mig med dunder och brak. Som student på statsvetarprogrammet med inriktning sociologi präglas mina tankar av både nyfikenhet och cynism, något som till synes är paradoxalt men för mig oundvikligt när jag ställer mig frågorna: hur formas vi av samhället? vilket samhällsansvar har vi? är vår mänskliga natur förenlig med något annat ekonomiskt system än kapitalismen? När dessa frågor blir alltför stora skruvar jag upp volymen på musiken för att skruva ner volymen på tankarna.)
[/toggle]
[toggle style="closed" title="Malin Lampio"]
[/toggle]
[toggle style="closed" title="Unni Toivola, Graphic Designer"]
[/toggle]
[toggle style="closed" title="Anna Lindvall"]
Why are borders – of gender, of communities, of countries – always so important for us? Not a big fan of borders myself, but I love to reflect on upon their bright history and their (bright) future. With studies in political science and international relations in Gothenburg and Lyon, I am a multi-lingual person, currently carrying out an internship in Berlin. My interests stretch from political philosophy, resistance studies and migration to German cold war history, France and the Middle East region. Now the spotlight is on asylum, migration, and German politics. One day I hope I will philosophize like Hannah Arendt or Frantz Fanon. And speak Arabic. When I have enough of thoughts and letters I let the body take over for some lindy hop dancing and ship sailing.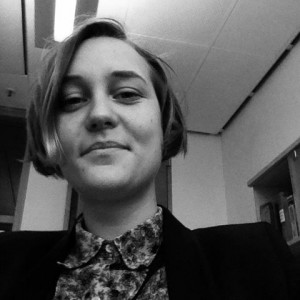 [/toggle]
[toggle style="closed" title="Anna Kuzmina"]
Political science student with a special interest in democratization in Eastern Europe, Swedish and Russian politics and good governance, as well as the internet (both the technology and the group), dinosaurs and bee-keeping. Plan on founding my political science career on the motto "Don't believe the hype".
[/toggle]
[toggle style="closed" title="Ida Karlsson"]
[/toggle]
[toggle style="closed" title="Mina Ghassaban Kjellén"]
I am a 23-year old master student in political science at the University of Gothenburg. I have a particular interest in the Middle East region, ranging from inter-state power politics to domestic democratization processes. I enjoy learning new languages, and have studied French, Italian, Spanish, Turkish and Persian. I love traveling – especially to Iran, Turkey and Italy. In 2015, I spent an exchange semester in Istanbul, and fell in love with the city that has become like a second home.
[/toggle]
[toggle style="closed" title="Thomas Kräuchi"]
[/toggle]
[toggle style="closed" title="Fredrik Dellby"]
[/toggle]
[toggle style="closed" title="Egil Sturk"]
First year Global Studies student. Curious about a wide range of stuff, like: Literature, Art, Architecture, the folly of nationalism, South Asian Geopolitics, The plausibility of some sort of global justice, Iranian domestic and foreign policy, love, world peace and harmony – Jah bless. I love traveling, especially by train (those majestic creatures) which has led to encounters and experiences that has shaped my perception of the world in many ways. Furthermore, I am of the opinion that carthage must be destroyed.
[/toggle]
[toggle style="closed" title="Emil Zawadski"]
Intresserad av denna vår vida värld,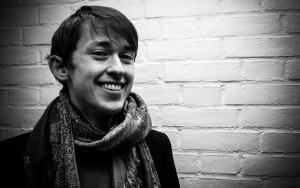 att studera den, utforska den.. Två författare som leder mig just nu? Gunnar Ekelöf och Roberto Bolaño. Jobbar. Läser. Skriver. Film. Musik: John Coltrane, Krzysztof Komeda, Leonard Cohen, Tindersticks… Försöker förstå Europas situation idag. Var är hon på väg? Vad händer? Vilka möjligheter finns där? Är EU = återvändsgränden – ett svart hål? Stort intresse för sociala rörelser och botten-upp förändringar. Vilka möjligheter har människan att kunna påverka och förändra strukturerna hon lever och verkar i? Därav studier vid kandidatprogrammet i globala studier på GU. Långa promenader i naturen eller staden utan mål är medicin för min inre rastlöshet.
Contact: emil.zawadski [at] utblick.org
Articles by Emil Zawadski
[/toggle]
[toggle style="closed" title="Frida Nilsson"]
Although I'm an avid musician, since many years,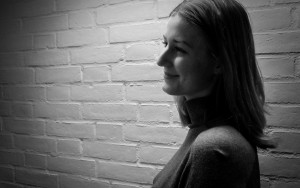 I am currently a Political Science student at Gothenburg's University. I am intrigued by the question why, which fits perfectly for studying the society and its structure. I value a context in which people (students) are not (most of the time) too influenced by previous perceptions, which creates an excellent possibility to see the world as a blank sheet.Previously, I have studied Work Science as well as Environmental Science. Needless to say, I have a thirst for knowledge and will probably continue to study for many years.
Contact: frida.nilsson [at] utblick.org
[/toggle]
[toggle style="closed" title="Eva Corijn"]
Though I'm originally from Gent, Belgium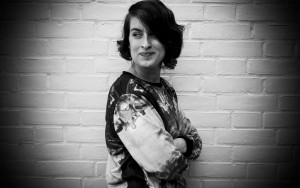 (the Lonely Planet's "best European city you've never thought of visiting, in a country that continues to be criminally overlooked"), I grew up in Indonesia, where I acquired my first taste of distant shores. This restlessness has led me to studying in Thailand, getting a degree in Japanology, and now continuing as an International Relations student here in Göteborg.
When I think about international relations, I not only refer to Obama's policies, revolutions in the Middle East or tensions in the South China Sea. I also marvel at the diverse and interesting wanderers I've had the pleasure to meet while travelling, people who continue to be an enrichment in my life. Together with them and a hundred thousand Japanese people, I have danced hand in hand in the neon-lit streets of a small town on Honshu. We have gone swimming in a misty jungle river during a rainstorm in southern Asia. We have stayed up all night under the midsummer sun, barbecuing on rocky islands off the Norwegian coast.
For me, this is what international relations are all about – a passport to the world.
Contact: eva.corijn [at] utblick.org
Articles by Eva Corijn
[/toggle]
[toggle style="closed" title="Julia Andréasson, Graphic Designer"]
[/toggle]
[toggle style="closed" title="Anja Johansson"]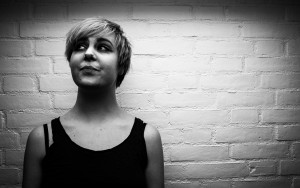 I am a University of Gothenburg alumni with a masters in human rights and an abiding passion for the European Union, feminism, and maps. My many years in academia, starting with toddling about in the dusty corridors of GU during my formative years, have left me with a job as a researcher for the university and the personality of an ornery (look it up) nerd. I write for Utblick to vent the opinions my friends have tired of listening to and to learn cool new things from my fellow utblickers!
Contact: skribent23 [at] utblick.org
Articles by Anja Johansson[/toggle]
[toggle style="closed" title="Anton Ståhl"]
Ekonomistuderande på pappret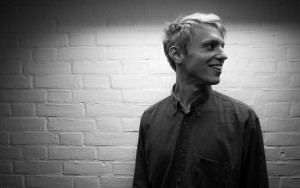 men i verkligheten något av en allätare. Skrivandet varierar en del men rör sig allt som oftast i området där politik och ekonomi möter varandra. Lätt Frankofil men med rötterna djupt ner i den Östgötska myllan.
[/toggle]
[toggle style="closed" title="Elin Fondén"]
Med tjugotvå bollar i luften är det svårt att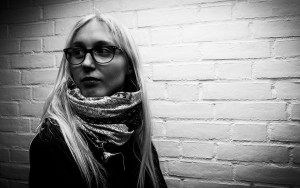 presentera sig själv på ett par meningar. Socialt och politiskt engagemang inom flertalet rörelser utgör en stor del av min identitet. Rättvisefrågor är alltid i fokus även under min tid på universitetet då jag läser kandidatprogrammet i globala studier. Annars gillar jag att baka bröd och traska i skogen.[/toggle]
[toggle style="closed" title="Eric Luth"]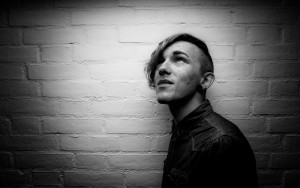 [/toggle]
[toggle style="closed" title="Ermelinda Kanushi"]
Since early age, I have been an activist for youth empowerment  in my country,  Albania. But it was not until I started to travel, that my personal world view expanded to the Globe. My several experiences and international trainings made me realize that in our diversity all humans share similar issues, topics and hopes. This evidence pushed me through my International Relations and later my European studies.  Nowadays, I am an enthusiast about European Union, immigration, human rights , civil activism and everything that touches my heart, and pumps my mind.
Utblick is a small window to my perception of the world. A perception that I am eager to share with others. Apart writing for the magazine, with few people,  we have built up also our radio program : Global Voices.
Contact: ermelinda.kanushi [at] utblick.org
Articles by Ermelinda Kanushi[/toggle]
[toggle style="closed" title="Hana Begovic"]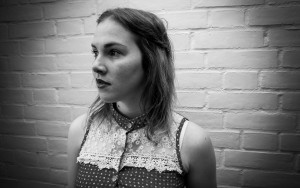 [/toggle]
[toggle style="closed" title="Joar Lundberg"]
[/toggle]
[toggle style="closed" title="Lydia Liljegren"]
[/toggle]
[toggle style="closed" title="Mikael Boberg"]
Efter en tids runtfarande till diverse delar av planeten Tellus under sent nollnolltal och tidigt tiotal, valde jag att emigrera från en bästkust till en annan, från västra Gotland till västra Sverige.
Varför? För att studera till apotekare på Sahlgrenska Akademin. Och att dessutom, utöver att få fördjupa mig inom biologin och kemins underbara värld, få vidareutveckla mitt intresse för Utriket – världen utanför hemlandets avlånghet – i en ickeakademisk regi.
Med ena foten i naturvetenskapen och den andra i samhällsvetenskapen hoppas jag kunna klampa runt, som en nyfiken elefant i en porslinsbutik och skapa någon form av tankeverksamhet. Vidare får jag
förhoppningsvis via Utblick illustrera hur jag ämnar
sprida information och väcka intresse.
Contact: mikael.boberg [at] utblick.org
Articles by Mikael Boberg
[/toggle]
[toggle style="closed" title="Nora Myrne Widfors"]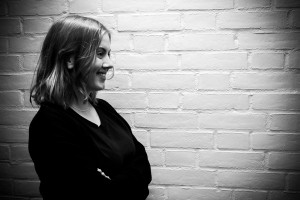 [/toggle]
[toggle style="closed" title="Samuel Horgby"]
I am a student of political sciences,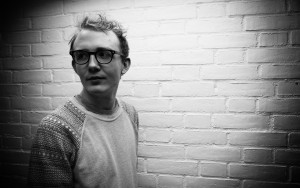 and of course to some degree, the way in which society is organized (i.e. what we learn in school) fascinates me. The psychology of politics fascinates me to an even bigger degree. How come Putins popularity is rising, not declining, when the western world is putting sanctions on Russia? And why does anyone want to take part in the atrocities that the "Islamic State" is committing? These are two, among many, questions that really puzzle me. I have spent four years of my life in the French-speaking world, in Belgium and France. Living abroad has sometimes been though, but I wouldn't be the same person if I hadn't done it. The most important thing that I learned from living abroad, although I get that it might sound like a cliché, is that even if people think and act differently, it does not necessarily mean that they are wrong. The main reason for why I'm writing for Utblick is that it gives me a chance to dig deeper into why people think and act like they do, and eventually if I find an answer – or at least part of an answer – I'd be more than happy to share it. I really love to travel and could easily spend my entire life just going from place to place. Other than that; cooking, film, history and design are interests of mine that there is a risk that you'll see me writing about in the magazine or online.
Articles by Samuel Horgby
[/toggle]
[toggle style="closed" title="Sofia Jerneld"]
Jag har aldrig haft tur i spel,
men lyckades av någon outgrundlig anledning dra vinstlotten i livets lotteri. Privilegierad att växa upp i ett land där utbildning, sjukvård, trygghet och yttrandefrihet serverats mig på silverfat. Sällan har jag reflekterat över att dessa självklarheter är utopi för större delen av jordens befolkning, men efter att ha börjat statsvetarprogrammet vid Göteborgs universitet har frågor om "världen där ute" ockuperat min hjärnas tankebanor i allt större mån. Vi är pusselbitar i en ask, distanserade från varandra samtidigt som vi hänger ihop och det är just detta jag tycker är så intressant att försöka förstå. I den globaliserade värld vi lever i gör vi avtryck, inte bara där vi står och trampar, utan på hela jordklotet. Detta gör ämnen som ekonomi, politik och miljö högst relevanta, då förståelse för dessa är essentiellt i strävandet efter hållbar utveckling och en bättre värld. Genom att skriva för Utblick hoppas jag komma närmare dessa komplexa ämnen och under resans gång få chansen att rannsaka mina egna värderingar, uppfattningar och fördomar. För övrigt är jag en hejare på att spela piano.[/toggle]