Med anledning av DNs artikel om att få människor känner till världens näst största katastrof ställer vi frågor till studenterna vid GU om hur mycket de känner till om katastrofen.
1. Har du hört talas om konflikten i Centralafrikanska republiken?
2. Från vilka medier har du hört det?
3. Vill du veta mer om katastrofen?
4. Tycker du att media täcker sådana här ämnen bra?
5. Är du förvånad över att inte fler känner till katastrofen?
6. Läser du nyheter från alternativa källor?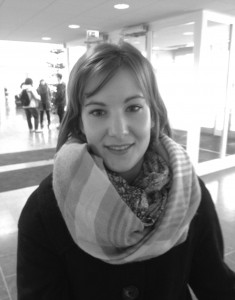 Marie Persson,
Läser master i International Administration and Global Governance.
1. Ja, en gång.
2. En artikel i DN berättade om problemet.
3. Ja det vill jag, det är intressant.
4. Jag tycker att media bara täcker nya och uppseendeväckande saker. Det är lite tragiskt, men förstås lättare för folk att ta till sig.
5. Nej, inte särskilt eftersom mainstream media inte skriver om det. Och inte heller NGOs har skrivit om det här.
6. Jag läser mycket nyhetsbrev från olika organisationer. De ger inte alltid en nyanserad bild av problemen dock.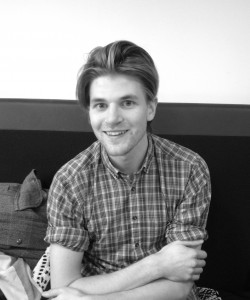 Marcus Tannenberg,
Läser master i International Administration and Global Governance.
1. Nej, jag har inte hört talas om katastrofen.
2. –
3. Ja gärna. Men kanske inte överdrivet mycket, annars hade jag tagit reda på det sedan innan.
4. Överlag är det ju väldigt godtyckligt. Om det inte är politiskt intressant för oss täcks det inte. Det är alltid dålig täckning på allt som inte är anglosaxiskt.
5. Nej, jag är inte förvånad. Jag är själv hyfsat insatt och jag hade inte hört talas om det.
6. BBC har bra täckning över internationella nyheter. Sen finns det många hubbar som samlar info och nyheter kring något specifikt. Jag läser också mycket nyheter om Kina.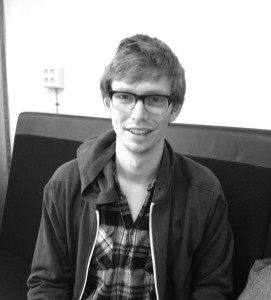 Sebastian Glemme,
Läser kandidat i Statsvetenskap.
1. Ja jag har hört talas om det.
2. Jag läste om det i någon tidning.
3. Ja det vill jag.
4. Nej det tycker jag inte. Men det är inte bara mediernas fel, utan också konsumenternas. Personligen skulle jag vilja se mer siffror och mindre analyser i medier. Jag vill inte höra vad Wolfgang Hansson har att tycka om saker och ting.
5. Nej jag är inte förvånad.
6. Ja det gör jag. Det är ganska spritt beroende på vilken fråga det gäller.
Text & foto: Tove Thunander och Felix Österberg 
Warning: Undefined array key "img" in /customers/f/c/6/utblick.org/httpd.www/wp-content/plugins/molongui-authorship/views/author-box/parts/html-avatar.php on line 4
Warning: Undefined array key "type" in /customers/f/c/6/utblick.org/httpd.www/wp-content/plugins/molongui-authorship/views/author-box/parts/html-name.php on line 17 Warning: Undefined array key "type" in /customers/f/c/6/utblick.org/httpd.www/wp-content/plugins/molongui-authorship/views/author-box/parts/html-name.php on line 19 Warning: Undefined array key "type" in /customers/f/c/6/utblick.org/httpd.www/wp-content/plugins/molongui-authorship/views/author-box/parts/html-name.php on line 21 Warning: Undefined array key "archive" in /customers/f/c/6/utblick.org/httpd.www/wp-content/plugins/molongui-authorship/views/author-box/parts/html-name.php on line 37 Warning: Undefined array key "name" in /customers/f/c/6/utblick.org/httpd.www/wp-content/plugins/molongui-authorship/views/author-box/parts/html-name.php on line 41
Warning: Undefined array key "bio" in /customers/f/c/6/utblick.org/httpd.www/wp-content/plugins/molongui-authorship/views/author-box/parts/html-bio.php on line 8