It is nothing but weird. Last week four countries gathered to Chiang Mai in Thailand. Sweden, Finland, Thailand and North Korea. Not to discuss international relations nor to sun tan (that would be weird as well) but to play football. Come again? Sweden, Finland, Thailand and North-freaking-Korea, playing football? Utblick's reporter Reetta Heiskanen is taking a closer look at what is really going on in the misty forests and hot summer of Chiang Mai. Or at least trying to.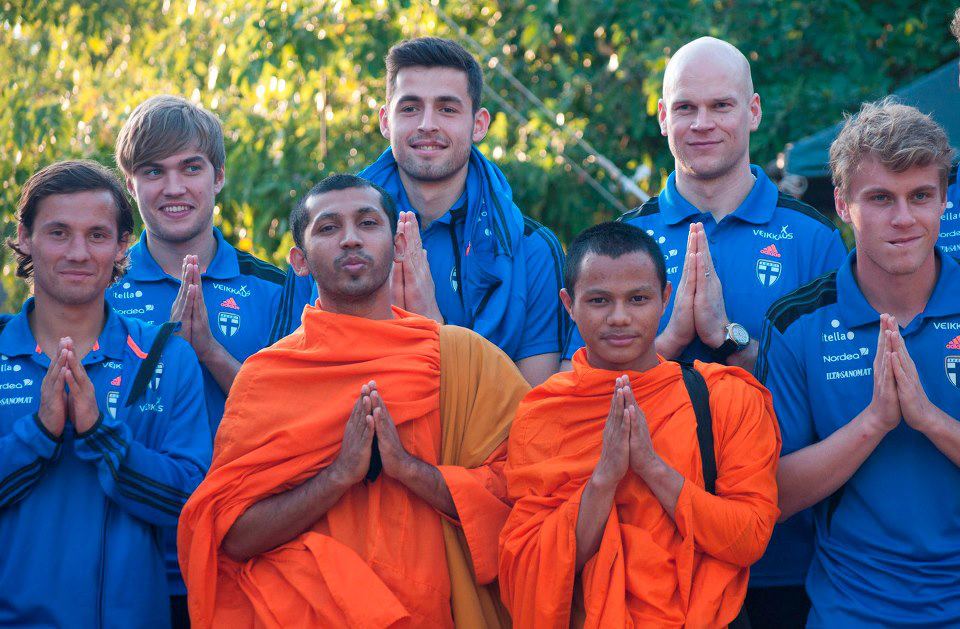 King's Cup is an international football competition that is held in Thailand and has been played since 1968. Last weekend, both the Finnish and Swedish national football teams arrived in Chiang Mai. Last Wednesday, on the 22nd of January it was time for the first games: the host country Thailand met Finland and Sweden met North Korea.
The tournament is called King's Cup, because it is a tribute to the current monarch of Thailand, King Bhumidol Adulyadej. As all the Thailand travellers know, the king is in the position of God in the country. For example, Bangkok is filled with portraits of the king; you can find the king posing on sides of different buildings and usually there is a portrait or two in the taxi that you are taking to the city center.
Even though the king is legally only a constitutional monarch, it is believed that he has made many decisive interventions in the politics in Thailand. When Thailand was turned into a democracy in 1990, it was the king who got most of the credits, even though he has supported many military regimes. Also in 2006 when the prime-minister Thaksin Shinawatra was overthrown in a military coup, it was the king who gave his blessing to the military to proceed.
The interesting thing is that in a really weird way the King's Cup tournament links together not only sports but politics and religion. A Finnish football blogger, Kristian Sundqvist, writes in his blog how King's Cup is being promoted even in the Buddha temple areas in Chiang Mai. There are posters next to the temples. This gives people the idea that the King's Cup is actually part of the same "sanctity" that surrounds the King Adulyadej. Sports and religion, check.
And then we have the fourth interesting member, North Korea – the World Cup's true mystery men. What can we say about North Korea and football? The majority of North Korea's players are unknown, they are insulated into their secretive homeland. In FIFA world ranking they are number 99, while Sweden is number 19, Finland 84 and Thailand 138.
According to BBC, North Korea hardly participates in Asian continental competitions. Partly due to their failure to abide by international transfer rules! But North Korea has visited King's Cup nine times; the first time was in 1981 when they participated under the team-name "The North Korean Army".
Why is North Korea a regular guest at King's Cup, even though it hardly participates in Asian competitions? What are the relations between Thailand and North Korea anyway? Could it be that King's Cup really combines politics and sports?
It might not either harm the image of the tournament and Thailand that two northern "welfare states", Finland and Sweden come to tribute the king.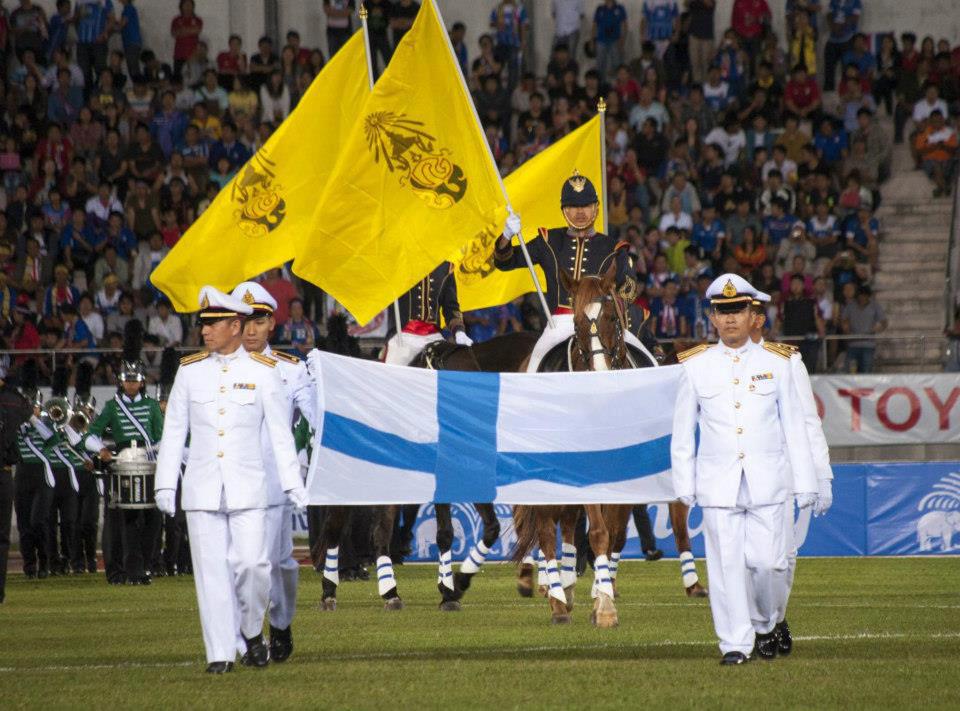 Or maybe this time, it really is only about football.
On Wednesday, Finland took down Thailand 3-1 and Sweden won North Korea 5-2. Today Finland is facing Sweden in the final in Chiang Mai.
All we know by now is that which one is more likely to win the tournament. Damn you Swedes.
Text: Reetta Heiskanen (The writer is from Finland and admires Svenska Fotbollslandslagen but when it comes to sports, always sticks to the Finnish side)
Photos: Finland's national football team 
Warning: Undefined array key "img" in /customers/f/c/6/utblick.org/httpd.www/wp-content/plugins/molongui-authorship/views/author-box/parts/html-avatar.php on line 4
Warning: Undefined array key "type" in /customers/f/c/6/utblick.org/httpd.www/wp-content/plugins/molongui-authorship/views/author-box/parts/html-name.php on line 15 Warning: Undefined array key "type" in /customers/f/c/6/utblick.org/httpd.www/wp-content/plugins/molongui-authorship/views/author-box/parts/html-name.php on line 17 Warning: Undefined array key "type" in /customers/f/c/6/utblick.org/httpd.www/wp-content/plugins/molongui-authorship/views/author-box/parts/html-name.php on line 19 Warning: Undefined array key "archive" in /customers/f/c/6/utblick.org/httpd.www/wp-content/plugins/molongui-authorship/views/author-box/parts/html-name.php on line 31 Warning: Undefined array key "name" in /customers/f/c/6/utblick.org/httpd.www/wp-content/plugins/molongui-authorship/views/author-box/parts/html-name.php on line 34
Warning: Undefined array key "bio" in /customers/f/c/6/utblick.org/httpd.www/wp-content/plugins/molongui-authorship/views/author-box/parts/html-bio.php on line 8