Originally published in The Neglected Issue by Utblick Magazine
How remote work could free us from the office and encourage us to travel in a post-pandemic world
The Coronavirus outbreak has accelerated an ongoing transition to remote work wherever possible. We can expect this trend to outlive pandemic measures, giving many the freedom to conduct work on-the-go and even start a new life abroad. But as the traditional on-site employment model loses dominance, governments are slow to accommodate a remote workforce with corresponding immigration reform.
The Future is Remote
For centuries, people have embarked on long, treacheous routes in order to work. Many of us descend from the settlers and colonists; indentured servants and slaves; post-colonial and post-war migrants who, whether out of destitution or completely against their will, left their homeland expecting little more than mere survival in exchange for their labor. Pondering this, one begins to appreciate just how radically the relationship between travel and work is currently changing.
While COVID-19 has restricted us from traveling when and where we want for the short term, the pandemic's more enduring effects on employee-employer relations may turn out to be quite liberating, providing a greater degree of worker autonomy. The near timeless practice of physically relocating to a new job-site is slowly approaching obsolescence in an age dominated by telecommunication. According to an OECD report from April last year, two out of five employees within the 37 member states were able to work remotely. When workfrom-home is the new normal, and where you call home no longer depends on where your employer is, home can be anywhere you wish. Staying a week with distant family no longer conflicts with your office schedule. Neither does a month-long getaway to a tropical paradise, or a year abroad to immerse in a new language. But making work-from-anywhere a reality requires a meeting of the minds on the part of employees, employers, and policymakers.
The outlook from the employee side is the easiest to guess. As it turns out, the freedom provided by remote work makes for a happier and more productive workforce. A 2020 University of Chicago survey conducted in December found that people are willing to take as much as an 8% salary reduction to keep remote work an option for them. The same study estimated a 2.4% productivity increase when working from home. The findings of a special Pew Research report, "How Coronavirus Has Changed the Way Americans Work," come as little surprise; Over half of respondents currently working remotely prefer to keep doing so even in a post-pandemic world. Some are finding a greater balance between their work and family life, seeing little reason to move. On the other hand, many may seize the opportunity to travel or move elsewhere, given the chance by a remote work relationship. Work-desk daydreams of a much needed vacation are nothing new, after all. Even despite the greater comfort of a home office, the collective experience of lockdown has made many of us weary, restless and longing for a retreat.
Many large employers are likewise embracing remote work as a long-term policy rather than just a quick fix under the weight of the pandemic. Entrepreneur reported in August 2020 that Microsoft, Zillow, Spotify, Mastercard, Nielson, and 12 other major companies have welcomed the opportunity for their employees to work remotely indefinitely. American outdoor retailer REI announced on their website in August how they have taken the opportunity to sell off 3.2 hectares of office space. Businesses are realizing the benefits of hiring talent that do not need on-site accommodation. But what this ultimately means for employees' freedom of movement depends on the final factor: whether, and how quickly, immigration policymakers around the world adapt to current labor market trends.
The Need for Reform
As mentioned earlier, people do not traditionally move to faraway places without at least a faint hope that there is work to be found. Consequently, current regulatory norms are configured to screen foreign job seekers on the condition that they actually have an employer within the receiving country. This is no doubt the rule, but more and more countries are adjusting to make work from anywhere possible for remote employees.
The previous decade has seen occasional reforms prompted by the growing gig economy; as opposed to long-term, full-time employment committed to a single enterprise, so-called "digital nomads" can take short-term contracts on-the-go in any country of their choosing. Georgia, for example, offers visas for self-employed, mobile professionals. Meanwhile, Germany and Portugal have had similar arrangements in place for years.
The spread of remote work norms has blurred the lines between the self-employed "digital nomad" and the rest of us. For this reason, a recent wave of visa programs have been announced as a response to our pandemic circumstances, catering to a broader group of newly mobile professionals.
Caribbean island nations that depend on year-round tourism are leading the movement, seeing new residents as their key to economic rebound. The Cayman Islands, Montserrat, Barbados, Antigua and Barbuda have announced visas for digital workers ranging from a few months to a two year's stay. Aruba's "One Happy Workation" program even entices mobile workers by including discount rates for hotels, condominiums, and resort chains. Bermuda's new residence permit is one of few aimed at full-time students in addition to digital professionals. With proof of sufficient funds, students may stay on the island for up to a year while attending classes online. Developments elsewhere have been sparse: Mauritius also offers a Premium Travel Visa for those who want to balance their workload with a year of vacation, and Estonia is the only European nation yet to provide a similar visa option for remote workers. Information regarding all of these visa options can be found on their respective government websites.
Competing for Citizens
A little-known 1997 publication, "Digital Nomad," by technologist Tsugio Makimoto predicted a future of remote work where states compete for new citizens much in the same way that they compete for foreign investment. Remarkably, these glamorous new visa programs mark the beginning of what he prophesied over twenty years ago. Nations are in fact marketing their individual endowments of natural beauty, culinary vibrance, history and cultural allure in a competition over a new class of permanent vacationers.
Many countries can expect to benefit by adjusting their regulatory framework and attracting remote professionals. Newcomers can stimulate local economies much in the same way that tourists do, only that they stay longer and therefore provide more sustained consumer spending. They could also be one of the most effective ways of supporting strong welfare states, precisely when many are strained by aging populations. Remote workers provide a compelling antidote by contributing tax revenues that help cover public healthcare and pension expenditures, all without competing with the domestic labor force for employment. The state of Hawaii's new "Movers and Shakas" program demonstrates just how creative governments can be as they customize ways to draw mobile workers to their shores and serve domestic economic needs. The program entices remote professionals with free airfare, on the one condition that they volunteer 15+ hours of their time by assisting state non-profits or consulting small businesses. Although currently only available to American citizens, the state is currently working to expand the opportunity to foreign nationals.
A Freedom for the Few
While this transition bestows new meaning to our freedom of movement in a post-COVID world, we should neither overstate its scale nor underestimate its downsides. Excluding employment as a factor in our personal decisions involving where we want to live will emerge as a luxury available to a mere sliver of the global population. Those employed in digital marketing, IT, data analysis, graphic design, or virtually any field that requires little more than a functioning Wi-Fi network stand to benefit. Doctors, mechanics, retail and culinary workers do not.
The hypothetical competition for human capital in a work-from-anywhere world also means that some countries emerge as winners just as others certainly lose. The greatest potential drawback would be a "brain drain" towards the most exciting centers of the developed world (or countries offering the most attractive benefits), leaving peripheral regions to stagnate and even atrophy. In other words, it could mirror patterns already seen on a smaller scale within Europe's integrated labor market, as qualified professionals leave southern and eastern EU member states for job prospects elsewhere.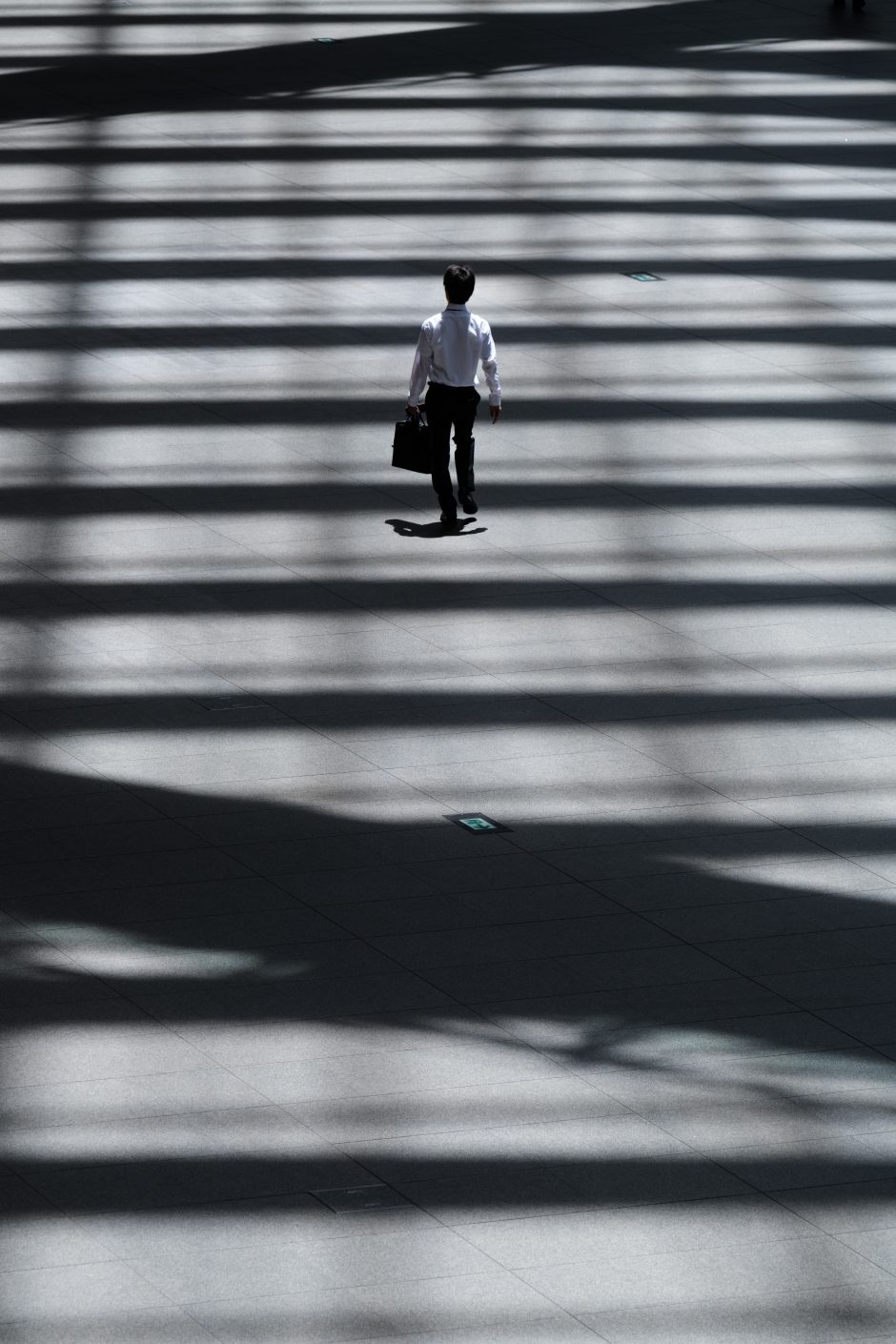 The possibility of a work-from-anywhere future does not stand to equalize job opportunity, but simply reflect pre-existing socio-economic divisions both within countries and between them. According to Pew Research polling from December of last year, two-thirds of employees with at least a bachelor's degree said their work can be done remotely, while less than a quarter of those without such education said the same. Consequently, the freedom to work wherever will be an opportunity provided disproportionately to college-educated professionals and those with advanced degrees in the world's wealthiest nations. Air travel, a stable internet connection, and indeed even sufficient space for a home office set-up are simply out of reach for many working traditional trades in the global south. They will continue to work largely unaffected by the transition to remote work.
Still, we might imagine how a more autonomous and mobile workforce will help solve some of today's most pressing issues. Makimoto elaborated that a work from anywhere world would send materialism and nationalism in retreat. As people find freedom in travel, they might shed possessions that weigh them down and opt for more functional, minimalist lifestyles. As they establish networks across the globe, their place of origin may stand as only one among many places they feel a deep connection to, or so he theorized. Whether these trends actualize cannot be said for now. Certain is that remote work and the slow adjustments made by global immigration policy regimes will endure through and beyond our long recovery from the pandemic. It blurs the lines between leisure and work, and complicates how travel relates to both. It provides new possibilities for where we call home, and may even alter our understanding of citizenship in an increasingly blended world.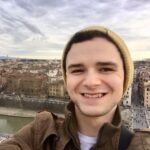 I'm a politics student with a history problem. Writer for Utblick since August 2020