Note: All names of women still remaining in Afghanistan have been changed. The picture above is from Creative Commons.
"'The Taliban are here in Kabul; we all need to leave now!' I still get shivers when recalling this moment. Everyone outside was hysterically running to get home and hide, mostly the women were so frightened and shaking, it felt as if it was the end of the world."
These are the words of Najwa Alimi, an Afghan news anchor who was at the peak of her career when the Taliban took over Afghanistan in late summer of 2021. She had been on live TV talking about the Taliban gains a mere hour before her colleague rushed in to tell her the news. Now she resides in Sweden.
Najwa and human rights activist Zarmina Kakar were at a high risk of becoming targeted by the Taliban, because they were considered as too outspoken, and they had been deviant. Women who work in fields such as media and politics in Afghanistan have long been targeted by brutal attacks committed by the Taliban: Mina Khairi, Mursal Wahidi, Sadia Sadat, and Shahnaz Roafi were all journalists and anchors who were targeted and killed because of their profession. Most of them worked to highlight issues related to women's rights and critique of the Taliban.
Zarmina fled to London by the end of August, barely making it, and describes her new conditions like this: "I just came with one small bag with my iPad, and just one piece of cloth, I couldn't bring anything with me. Here in London I am experiencing new things, the culture, the history, and how different everything is from Afghanistan. It is hard to get used to everything here, but I am managing."
She tells me more about how the takeover has affected her life and changed her expectations for a better Afghanistan: "I was naïve to think that in my lifetime my country will become peaceful, that it will become a country where my country women would not become child brides, sold like animals, beaten to death, where my country women would be just as equal as my country men, but they came and cut our wings before we could even attempt to fly." She explains her life before the Taliban takeover further: "My life in Afghanistan was very good, I used to advocate for democracy and women's rights […], I had my freedom and could do what I love. I hung out with friends who were artists, scientists, active in the fashion industry, and other various branches and we all simply lived our life."
My name is Turkan Omari. I work as a development officer for the Swedish Agency for Development and Cooperation (SIDA), and I am an Afghan woman. On the 15th of August, the Taliban took over the capital city of Afghanistan and were "officially" in control of the country. Experiencing history repeating itself in this way was the last thing that was expected to happen to Afghanistan. From what I had seen, despite the challenges, there was hope that Afghanistan would slowly become a working and sustainable status quo. One could always dream for the best for their motherland. The Taliban's rapid takeover was heart wrenching for me as a development worker but also as an Afghan woman who advocates for Afghan women's rights. Over the last years I have seen so much progress and achievements in Afghanistan that this scenario never even crossed my mind. When being in contact with Afghan women I saw how empowered they had become; they were outspoken, taking initiatives in all sectors of the society, even in male dominated fields such as tech. While it might be easy to dismiss those of us who no longer live in Afghanistan, like myself, women inside of the borders also express their concerns.
Bahar* and Wajma* (not their real names) are two young female university students whose fates have also changed forever. When the Taliban took over, they knew their future would be uncertain as they recall their mothers' experiences during the last Taliban rule 20 years ago. When women and girls were banned from education and work during that time, the practice of "Bacha Posh" became common. Families who didn't have a male relative to provide for them would instead dress up their daughter as a boy so she could go to school, work and escort her female relatives.
A Taliban spokesperson stated during the peace talks in Doha a year before their takeover that they were the "new" Taliban, and that they would allow women to study and work. But Wajma, who still resides in Kabul with her family, is certain that the Taliban cannot be trusted. "They say that they will let women go to school and even work. Yet, they have closed my university, we are not allowed to go there anymore, they use nonsense excuses all the time, and keep delaying the reopening of our university," she says. "Before they came, I studied, I worked part-time, and went out with my friends. I used to exercise and my favourite hobby was painting, going to the library to read fantasy books, and I was very active in youth associations. I also had male friends my age, we would hang out, study, and go to cafés. Now with the Taliban we can't do any of these things, especially having male friends, God forbid we even look at another man. I miss every single second of the days before they came."
According to the Taliban's education ministry, the delay in reopening higher education for women is because they are concerned for the security conditions and say that it is not safe for women yet, and they need time to establish a gender-segregated system. Bahar used to go out with friends and study finance, but is now homebound:
"I spend all my time staying at home doing nothing," she explains. "I had planned my friend's birthday for months, I wanted to give her a surprise birthday party at a venue close to the city, and now parties, music and dance are forbidden. What is the joy in life now? I am getting more and more depressed every single day. I am a very active girl, I have many friends, I like shopping, going out to eat, attending parties and now it's all gone."
Today secondary schools are open only for male students between the ages of 13 and 18, and off-limits for girls and female teachers, and the government universities remain shut. The Taliban has promised to segregate male and female students who are studying in the same classroom by putting a curtain between them. When I asked Wajma when she believes she will go back to her university, she tearfully explains that;
"They say that they will let women go to school and even be allowed to work. But as far as I am concerned this is just a facade for the rest of the world, they are still the same Taliban they were 20-30 years ago, and this is not only my belief but my friends, neighbours and everyone believes this. We are all scared of what they will do to us."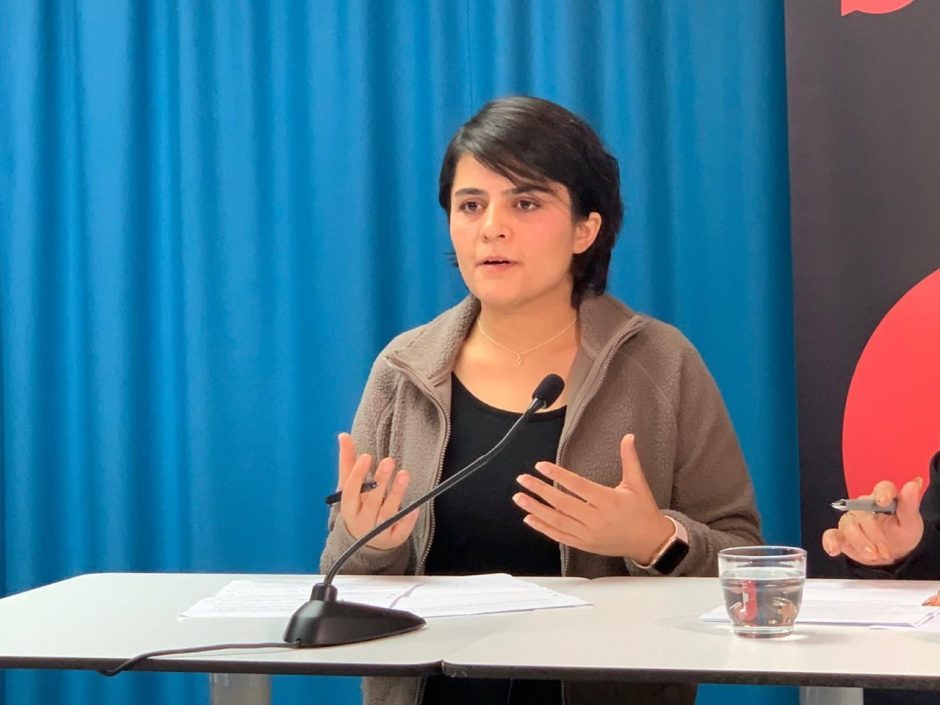 The situation on the ground is highly fluid, and Afghan women who have stood up for gender equality, democracy, and human rights clearly face imminent risks. Zarmina and Najwa are finally feeling safer thousands of miles away from the Taliban, and their passion for Afghan women's rights and hope for a better Afghanistan persists. As Zarmina tells it; "I feel as if my soul is in unrest, but I am trying to be strong."
Najwa sees many opportunities in Sweden, and she wants to use them to help women like Bahar and Wajma who are still in Afghanistan. "I see a good future for me here, I want to work and become something, and I have many big plans for myself in the future," she tells me. "I want to use the privilege of living in Sweden to work for Afghan women, and one day I will go back to Afghanistan with more knowledge, better resources, and ideas so I can help empower my country's women."
The uncertain situation in Afghanistan continues. In addition to human rights violations, the country is faced with an economic crisis. As soon as the Taliban took over, many states including the US froze billions of USD in foreign reserves, followed by Germany ceasing its aid worth over hundreds of million USD, and the international monetary fund (IMF) which suspended 440 USD, the total foreign aid to Afghanistan by up for 40% of the country's GDP. The Taliban also faces a governing crisis as they must handle many pre-existing sanctions against them since 2001.
However, since the takeover many Afghan diasporas have come out in support of Afghan women's rights, by holding demonstrations, donating money, clothes and food to the severely affected. On social media a wide range of information about what is happening to Afghanistan is being shared by various demographic groups, something that has helped catch the world's attention, and not least helped put pressure on world leaders to act.
Despite the devastating news and hopelessness around the situation of Afghanistan the Afghan women and youth show that they will not have their future be uncertain like their parents. It is also our responsibility to learn from the past and not leave Afghanistan to mend for itself. As once again we see Afghanistan being ruled by terrorists with no sense of leadership we have nothing but to continue to push our world leaders to take real action against the Taliban. And unlike before today we have social media, which is one of the most powerful tools that is widely used to create important platforms to gather various groups and raise awareness on important issues. In Kabul, Bahar encourages more people living abroad to continue sharing posts about Afghanistan.
"Women who want to help Afghan women can become my voice, and the voice of Afghan women in Afghanistan, as they have the privilege to raise their voices for their rights. I hope they share that privilege with us and raise their voices for our rights. This can really help raise more awareness and allow us to hope for a better future."
Top image: "Hijab" by Artform Canada. Licensed under CC BY-NC-ND 2.0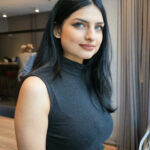 Writer for Utblick Magazine since 2020