Since the new migration law entered into force in Sweden, it has caused a lot of worry for foreign students on the PhD level and also sparked huge criticism of the Swedish government. Raghav Sharma is one of the foreign students in Sweden that is affected by the new migration law.
On the 20th July 2021, a new migration law went into effect in Sweden. The new law differs considerably from the old one. From now on, temporary residence permits are the head principle for the Swedish Migration Agency (Migrationsverket). The new legislation also requires the individual applying to have an employment contract valid for at least eighteen months after being granted permanent residence. For foreign students of higher education, the new legislation has caused major disturbance and worries in their everyday life.
The new law is the result of "the strictest migration reforms that have happened in 40 years in Sweden", according to the Swedish Attorney General Morgan Johansson, who has also mentioned it as a "huge success". Johansson described the new changes in the migration policy as preventive measures for the Swedish migration system. "Hopefully, we will not be in the same situation as in 2015," Johansson said, referring to the refugee wave that happened in many parts of Europe in 2015. According to Statistiska Centralbyrån (SCB), over 163 000 people seeked asylum that year in Sweden, which was more than twice of the amount of people that seeked asylum in 2014. In 2020, almost 13 000 people seeked asylum in Sweden. Johansson stated that Sweden is in line with other EU-countries that have adopted stricter migration laws since 2015. 
Raghav Sharma is an exchange Master's student in engineering from India, who is now studying at Uppsala University. Although Raghav is a Master's student and not a PhD student, he needs to extend his temporary residence permit because his Master's thesis got delayed. That decision is needed from the Migration Agency in two months. Later on, Raghav also needs to apply for a job-seeking residence permit for one year. "There's no idea when the answers [from the Migration Agency] will happen", he says.
Furthermore, the new requirements are hard to meet. Raghav discusses that it is common for doctoral students to get one-year contracts, which then usually get renewed every year. This makes the eighteen month employment requirement hard to fulfill. The employment also needs to start very soon after the studies so that the temporary resident permit doesn't lapse without the next one in the works. "People have to find their jobs while defending their thesis, which is very hectic," says Raghav. The new requirements therefore mean added stress for students. Raghav points out that doing your PhD project takes a lot of time. "You need to take time for your PhD to do something very innovative and creative. That is not an easy task".
"Severe damage to Sweden's international reputation"
The plight of foreign students of higher education, and PhD students in particular, has caused criticism from university organisations all over Sweden. In August this year, the Swedish National Union of Students (SFS) and The Swedish Association of University Teachers and Researchers (SULF) wrote a joint debate article in Svenska Dagbladet, one of the most widely distributed daily newspapers in the country. Highlighting how the new migrant policies were affecting foreign researchers and students from outside of the EU/EES area negatively and made them escape from Sweden, one of their main points were: "Do they not find it important to keep these highly qualified people in Sweden?
Jenny Iao-Jörgensen, chairwoman of the doctoral student association within SULF, also wrote a debate article in the journal Forskning & Framsteg on this issue. Iao-Jörgensen wrote for instance on how the new legislation would cause "severe damage to Sweden's international reputation, the research community and the ambitions to build a knowledge nation." Iao-Jörgensen also reiterated how the law is incompatible with the short-term employment contracts that are common for doctoral students, both during their studies and immediately after graduation. "The new requirements are completely absurd", says Iao-Jörgensen. The government has not made any public statements about the criticism.
"You don't even know when you get it"
While the debate rages on, exchange students like Raghav try to comply with the new rules without knowing the outcome."Sometimes, you have to wait up to five to six months to get any answers from the Migration Agency", says Raghav about the difficulties of getting the migration visa. "You don't even know when you get it."
Raghav points out two key factors that he thinks needs to be changed. First of all, he argues that the migration system needs to take the individual context more into consideration and be more effective. He also feels that the students weren't taken in consideration with the new policies. "It needs more sensitivity from the government".
The only thing Raghav and other foreign students in Sweden can do now, is to wait for the Migration Agency to answer their application.
The top Image is by Anna Söderström. You can find more of Anna's work at her Instagram, @Nunisun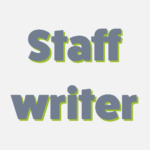 Staff Writer at Utblick since November 2021