In 2019, the government of Sweden announced that the country's first Holocaust Museum will be established in Stockholm to preserve the memories of the Holocaust survivors, promote human dignity, and raise awareness among the younger generation and the general public. Utblick's Tanyalak Thongyoojaroen has talked to the museum's director, Dr. Katherine Hauptman, about the role of the new museum and the need to discuss Sweden's actions during the war.
Dr. Katherine Hauptman, newly appointed director of Sweden's first Holocaust museum, is also the former director of the Swedish History Museum in Stockholm. She has a doctorate in archaeology, and has previously been involved in Holocaust education and various government assignments and exhibitions about the Holocaust, including at the Swedish History Museum.
Hauptman grew up in Sweden but shares that she has family from Poland, and that part of her interest in the topic comes from having family connections to the Holocaust.
– My grandfather was a survivor from the Holocaust, and he was the only survivor in his family. When I grew up, he actually gave testimonies in a war crime case in the Netherlands. He was a witness there.
Because of his testimonies, Katherine's grandfather had to relive many of his experiences during her childhood, and his stories had a deep impact on her.
– When he told me about the history and about the family that didn't survive, I kind of always knew that I needed to work with this at some point, to keep the memory for the future and also for our children.
The opening of a Holocaust museum in Sweden was a government decision, announced in 2019.
– A few years ago, the [former] prime minister held a speech in the synagogue in Stockholm in which he promised survivors of the Holocaust that a new museum would open in Sweden, because we don't have such a museum like many countries do.
Hauptman notes that only a few survivors remain, and that the many people who came to Sweden during and after the war have experiences that should be preserved. She also stresses the role of these experiences in critically engaging with Sweden's role during the war.
– It's not only a part of the memory of Swedish people, but also part of Swedish history. Because Sweden was neutral during the war, but it still had different connections with Nazi Germany and with the other side. At one point it was okay to come as a refugee to Sweden, while at another point it was not. So actually, Sweden acted in ways that affected the procedures of the Holocaust. Some people were saved, and some people were sent back. This is a part of Swedish history that we don't talk that much about. So, there is a great need to actually have a critical view of how Sweden acted during the war.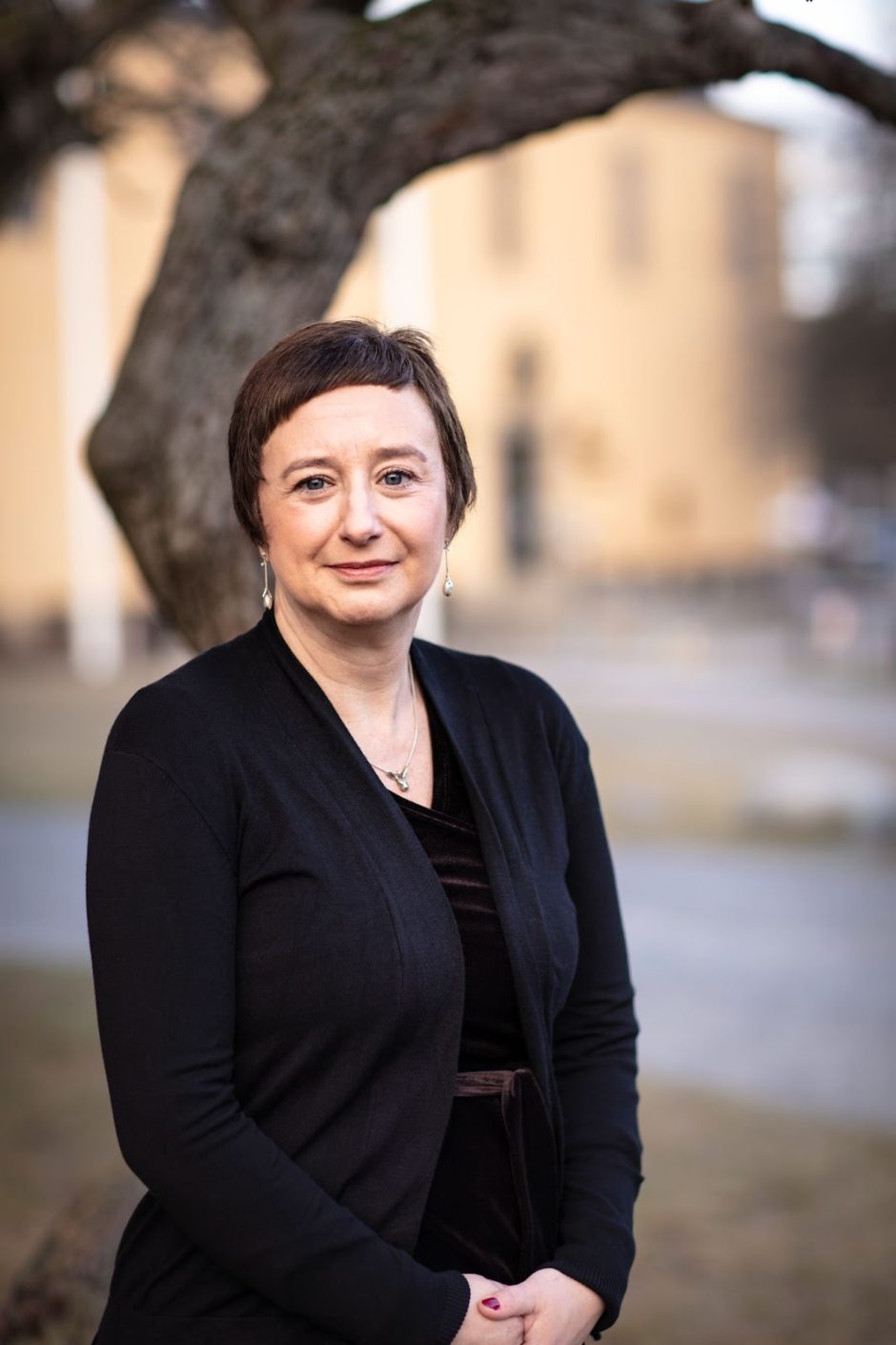 What are the main goals the museum would like to achieve?
– The museum would like to enhance knowledge about the Holocaust in a broader sense for young people. And it is also a way of preserving the memory.
Katherine Hauptman emphasizes the need to exhibit the many testimonies the museum has been given.
– We want to preserve them in the museum collections. We have museum collections about other historical periods. It should be a part of the national history narrative. As we have the Vasa ship or the Viking age, we also have to discuss Sweden's role during World War II.
Apart from involving survivors, the museum has worked with organizations, other museums and other countries that have experience in working with preserving memories of the Holocaust.
– It has been 77 years since the World War and many museums were opened much earlier. We want to learn from them, and from survivors and their descendants as well. We are collecting objects, documents, photos, and other things from the Holocaust survivors and survivors' families.
What are the key challenges in launching the museum?
– It's such a big thing. It's really a challenge to build a permanent institution because you have to think about what you are doing now, in the short term, but you also need to have a very long term perspective. I think what we need to do is to build relations with many different groups. Everything is challenging. We want it to be an important institution internationally. So, of course, we have really high goals here and that's a challenge.
The museum is being built in steps, and is launched with a temporary venue later this year.
– We will start with different digital material forms and also collect more. So, this is kind of the first step. As soon as we have some of these temporary activities running, we will start planning for the permanent museum. We decided to do this in different steps to have activities very soon although not everything is ready, and this is partly because there are only a few survivors. I want them to see that we're building this. There is something, although it's not the whole thing.
Katherine Hauptman hopes that the museum will help educate younger generations on the background to the Holocaust.
– I think it's important in our time, because we must keep the connection to the Holocaust's history and learn why people could do this to other people, why did some people want to exterminate other people, and what happened before. It's not like the Holocaust was just formed one day. There were different things happening before, and to learn from that history and the ideology and how to prevent that is very important.
What do you hope for the future of this museum?
– I think that history actually affects people, how they feel, how they act, how they see each other now and also for building the future societies. I hope that this museum will have an important role in actually helping people think of how to understand each other, and how to cooperate for a better society. It sounds very like high flying but this is I think the function of history, apart from of course that you can be interested in history. It's important to remember, and it's respectful to remember. But it also has this effect on people in that it's actually a way of understanding each other.
The Swedish Holocaust museum is due to open this July in Stockholm. Sweden also has the Living History Forum, a public agency under the Ministry of Culture which works with Holocaust remembrance and education.