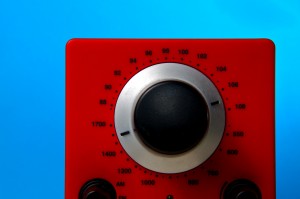 Global Voices är programmet för dig som är intresserad av det som händer i världen. Vi tar upp utrikespolitiska ämnen och blandar stort som smått. Tycker du att Sverige är för litet, då är Global Voices något för dig! Programmet görs i samarbete med Utrikespolitiska föreningen (Göteborg)s medlemstidning Utblick. Vi diskuterar ämnen som relaterar till utrikespolitiska frågor och inkluderar såväl lokala som globala röster. Vårt syfte är att bidra till en ökad förståelse för världen omkring oss.
Are you interested in what's happening around the world? Global Voices raises different topics within foreign politics. We bring up big and small topics. If you think Sweden's too small, then Global Voices is the programme for you! The programme is cooperating with Utrikespolitiska föreningen (Göteborg)'s magazine Utblick. We discuss topics related to global affairs and incorporate voices, local and global, to broaden our view of the world surrounding us.
REDAKTION
Patrik Wendeblad, Senka Purkovic, Anna Reumert, Ermelinda Kanushi, Hanna Katarina Nyroos, David Skansholm och Susanna Németh.
SÄNDNINGSTIDER
Tisdagar 21:00 – 21:30
FREKVENSBAND
FM 103,1 MHz
SENASTE PROGRAM
https://www.utblick.org/category/radio/
K103
http://www.k103.se/program/globalvoices
Warning: Undefined array key "img" in /customers/f/c/6/utblick.org/httpd.www/wp-content/plugins/molongui-authorship/views/author-box/parts/html-avatar.php on line 4
Warning: Undefined array key "type" in /customers/f/c/6/utblick.org/httpd.www/wp-content/plugins/molongui-authorship/views/author-box/parts/html-name.php on line 17 Warning: Undefined array key "type" in /customers/f/c/6/utblick.org/httpd.www/wp-content/plugins/molongui-authorship/views/author-box/parts/html-name.php on line 19 Warning: Undefined array key "type" in /customers/f/c/6/utblick.org/httpd.www/wp-content/plugins/molongui-authorship/views/author-box/parts/html-name.php on line 21 Warning: Undefined array key "archive" in /customers/f/c/6/utblick.org/httpd.www/wp-content/plugins/molongui-authorship/views/author-box/parts/html-name.php on line 37 Warning: Undefined array key "name" in /customers/f/c/6/utblick.org/httpd.www/wp-content/plugins/molongui-authorship/views/author-box/parts/html-name.php on line 41
Warning: Undefined array key "bio" in /customers/f/c/6/utblick.org/httpd.www/wp-content/plugins/molongui-authorship/views/author-box/parts/html-bio.php on line 8